School of Story
Project Advisors:
Ellen Lupton and Jason Gottlieb
Maryland Institute College of Art
In a project coinciding with the 100th anniversary of the Bauhaus, we were challenged to conceive our own imaginary art school, and deliver a comprehensive brand identity that expresses its mission and unique potential.

Drawing from my own experiences as a student and writer, I explored the art of storytelling and its value to artists and designers. The results of this project were displayed in a departmental exhibition in the 4th Floor Brick Gallery at MICA's Brown Center.
The School of Story is a multimedia institution that teaches students the nuances of story development, consumption, critique, and the complex intersections of fiction within history and society. Storytelling is an ancient art practice that is fundamentally human. It is the glue that binds our culture, chronicles our history, and reflects our modern course as a society.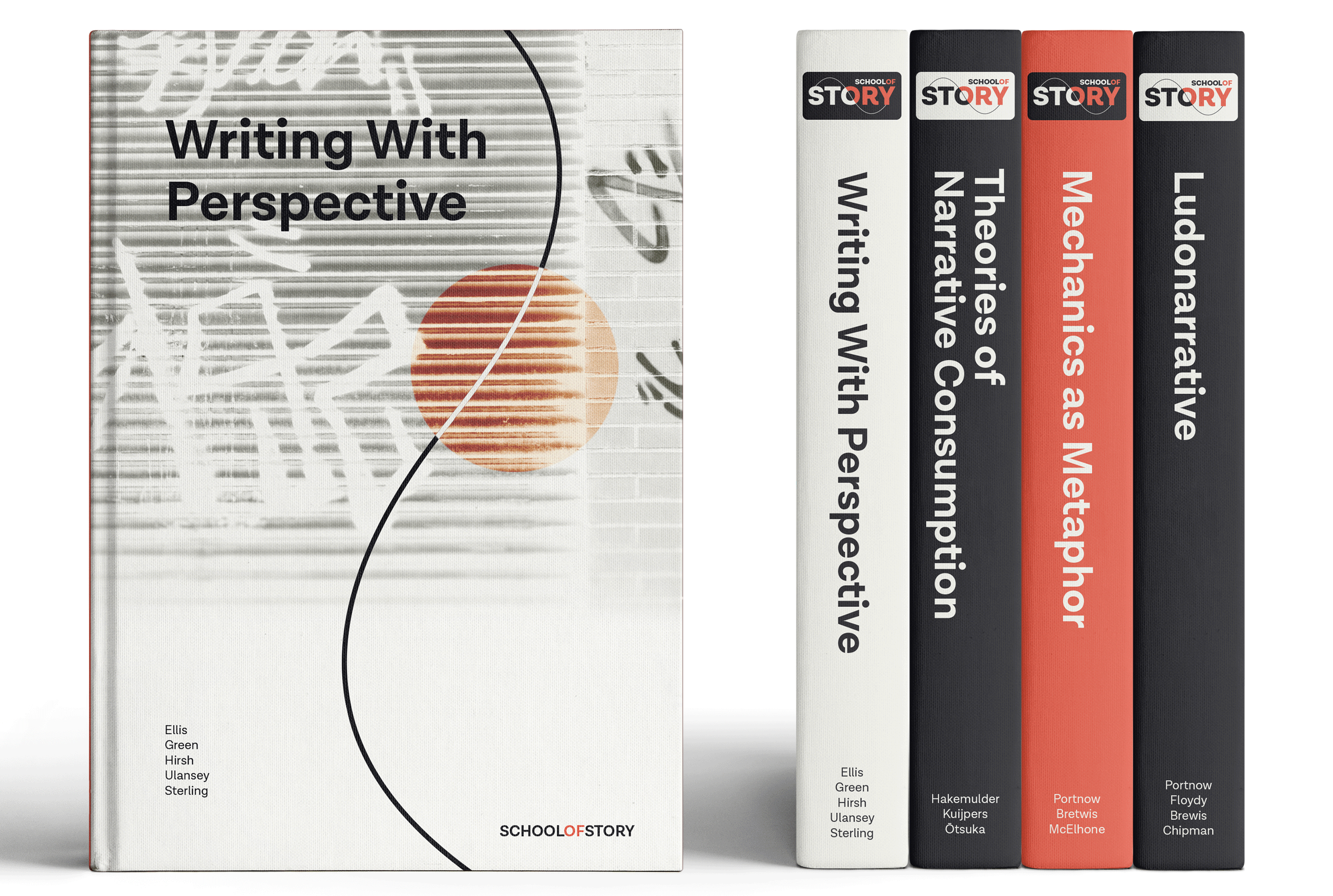 Across three semesters, students hone their craft in the art of storytelling, learn thoughtful narrative choices, and achieve the conviction to turn brilliant ideas into complex tales.
Kurt Vonnegut's controversial master's thesis in anthropology, the idea "that stories have shapes which can be drawn on graph paper", served as a visual analogy for narrative structure. This imagery later served as a backbone for the logomark and other brand elements.
In creating a comprehensive brand strategy, I aimed to evoke a sense of curiosity in the viewer, and compel them to fill in their own blanks. Students will learn to find storytelling in everything and learn how to utilize it for cultural impact, and this multimedia branding approach speaks to telling stories through a variety of mediums. These more nuanced approaches to all aspects of design allow us to make, and discern, better art.