Know Hunger
Supervisors:
Courtney Glancy and Matt Mcdermott
idfive, LLC
As a part of idfive's social design apprenticeship, I was tasked with the goal of applying high level research, strategy, and tactics to aid one of their nonprofit clients: the

Maryland Food Bank

. The goal: increase donations and engagement from younger audiences.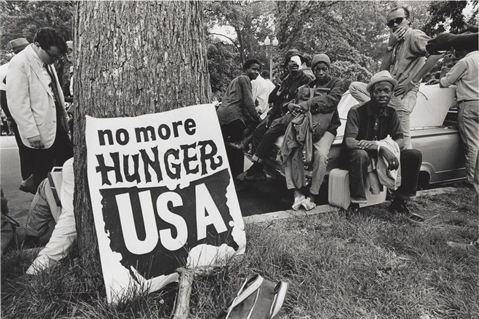 Research & Strategy

We broke out into an extensive research and discovery phase, which involved competitive analysis and market trends of our chosen demographics. We refined and condensed ideas into a comprehensive 30-page creative brief, and developed multiple strategies through rigorous Design Thinking (IDEO) exercises to meet user wants and needs.
This is a campaign concept that focuses on cause and brand awareness.


Connect to other social movements: mental health, civil rights, gender discrimination, etc

Bridge virtual campaigns to the real world with cause apparel — spread awareness and give voice to the voiceless.
Allows young audiences a means to make the hunger issue a part of their social identity.
Combat bias through storytelling and features. Challenge a stigma against talking about food insecurity and the normalization of hunger. Most importantly, builds relatability and understanding
Landing, features, and donations page.

Hunger provokes a cycle of poverty and abuse. It is linked with mental health, sustainability, racism, gender discrimination, and more. We need to understand this crisis, confront our bias, and witness the experience of food insecurity .






Social Campaign
Hunger is a national disaster with no face, so let's give it one. This is a human rights issue that deserves its own movement. More than saying no to hunger, it's about knowing hunger. To help our demographic notice the cause and invite a dialogue, this campaign must be bold and disruptive. It draws unforeseen parallels and subverts expectations.



Storytelling Opportunities
Donation Page Interaction
An updated campaign donation page can specifically target younger audiences, which allows some unique opportunities: Lower donation amounts that won't impact bottom line, interactions such as a mouse hover state that explicitly shows the value of their dollar, social aspects like a donation tracker, and nurture opportunities like challenges and sharing.

Finally, to what extent does activism in the virtual world change the material one? This campaign must be wearable and compulsively shareable. Physical assets that speak more to young audience's interests provide longevity and give the campaign a greater shelf life.