Pire is a mobile app concept centered around the vampire underworld. I wanted to try my hand at making a slick, subtle, app that complimented the natural mysteriousness of vampires.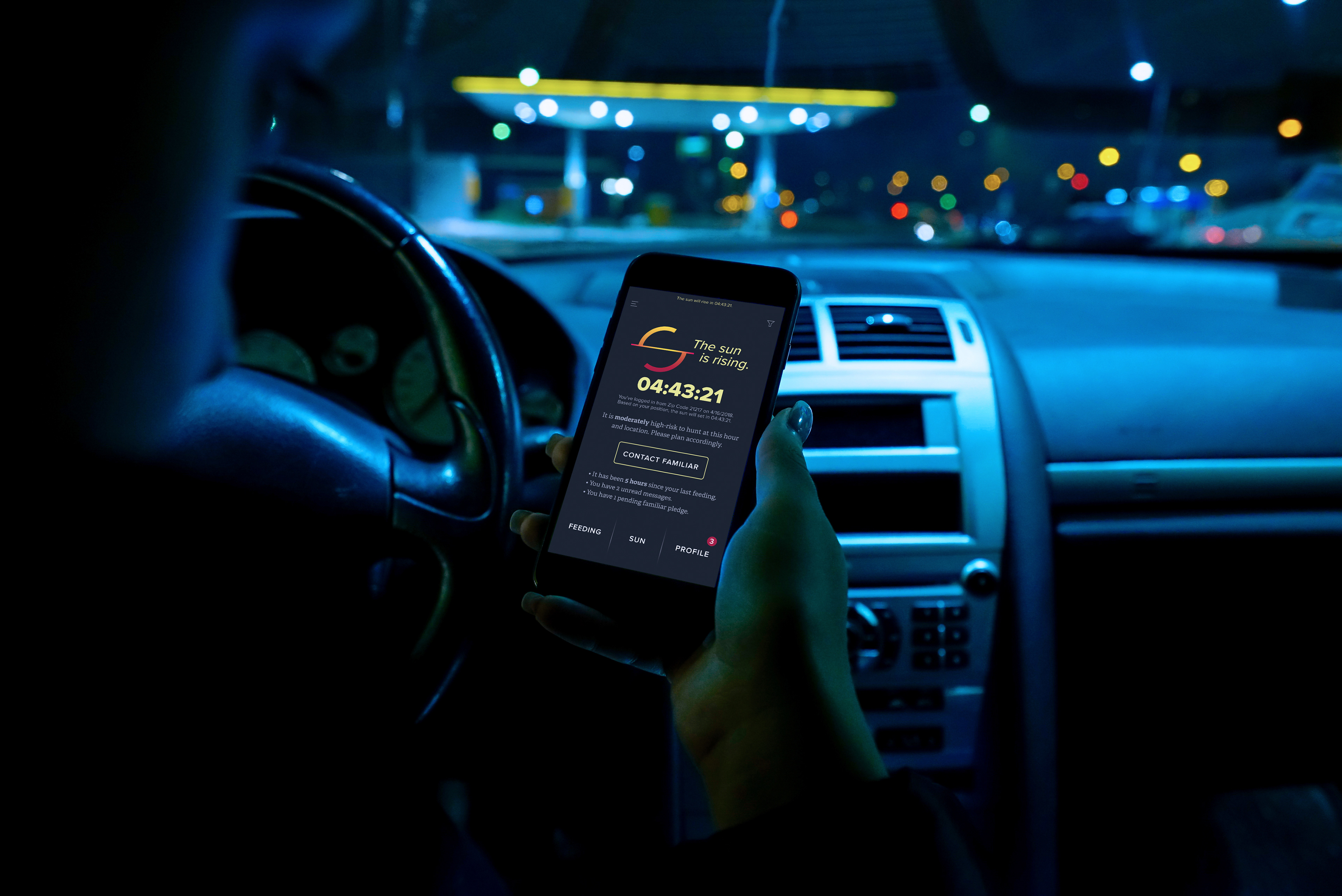 The undead have no need for time — they only need to know when the sun is setting. Pire is an app that uses global positioning systems to help the lost souls maximize their nightly hunt, track their weekly intake, providing them with up-to-date territorial disputes, and connecting them to other local hunting grounds and familiars.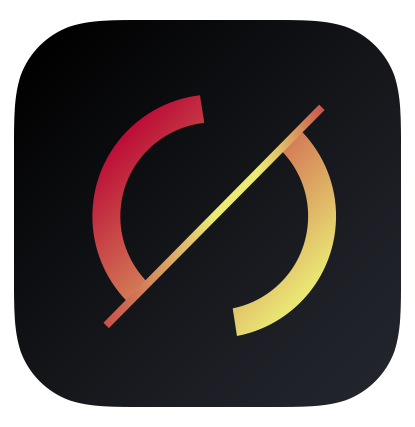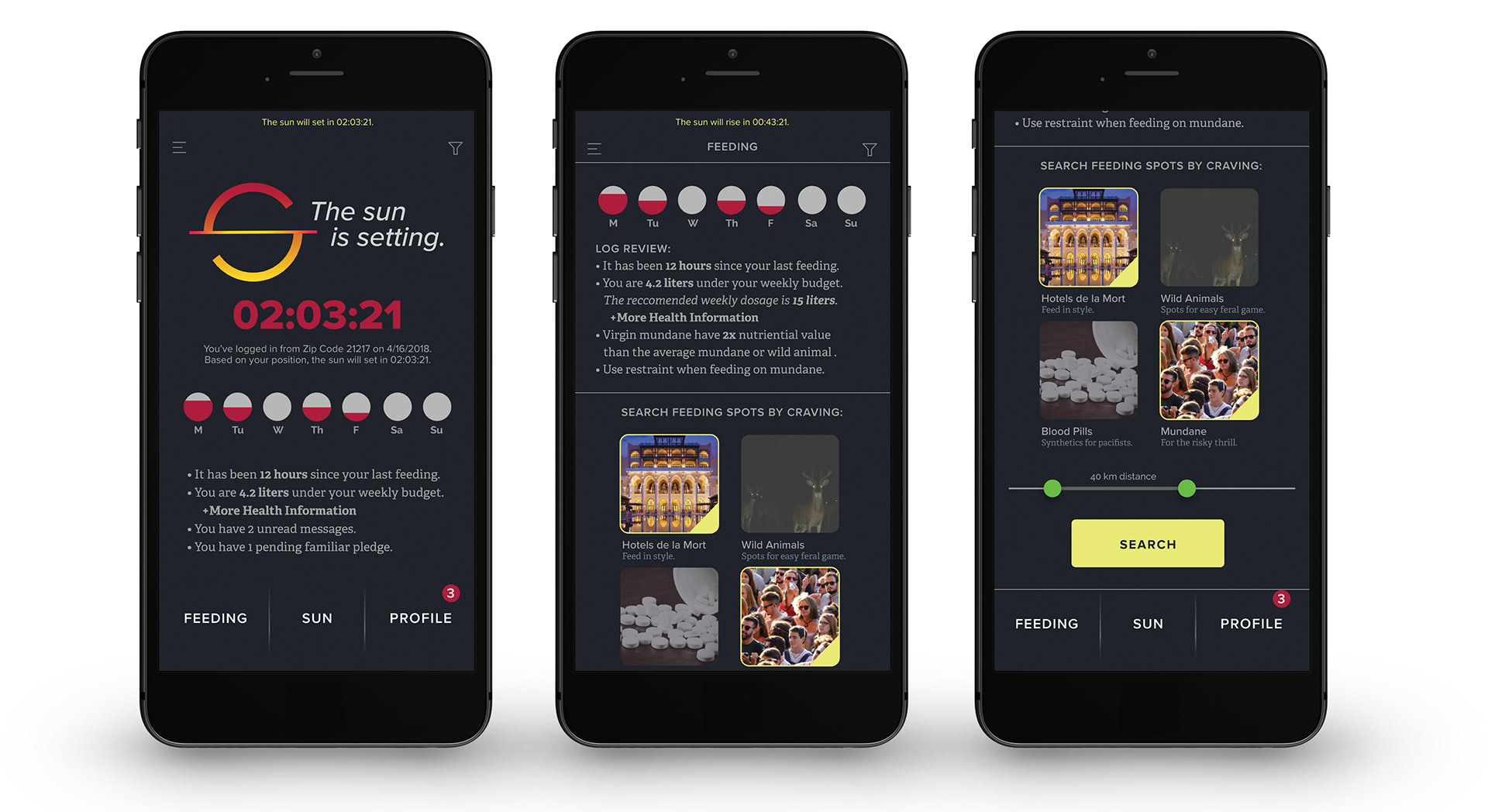 Using a multitude of global positioning technology, Pire accounts for location, date, time, and even elevation, to give the most precise tracking of sunlight imaginable - relative right to your phone. Logging daily feeds returns detailed notes, statistics, and reminders that promote the safety of the user. Hone a search for hunting grounds based on specific cravings and values, from hubs of mundane, to pacifistic blood pill establishments.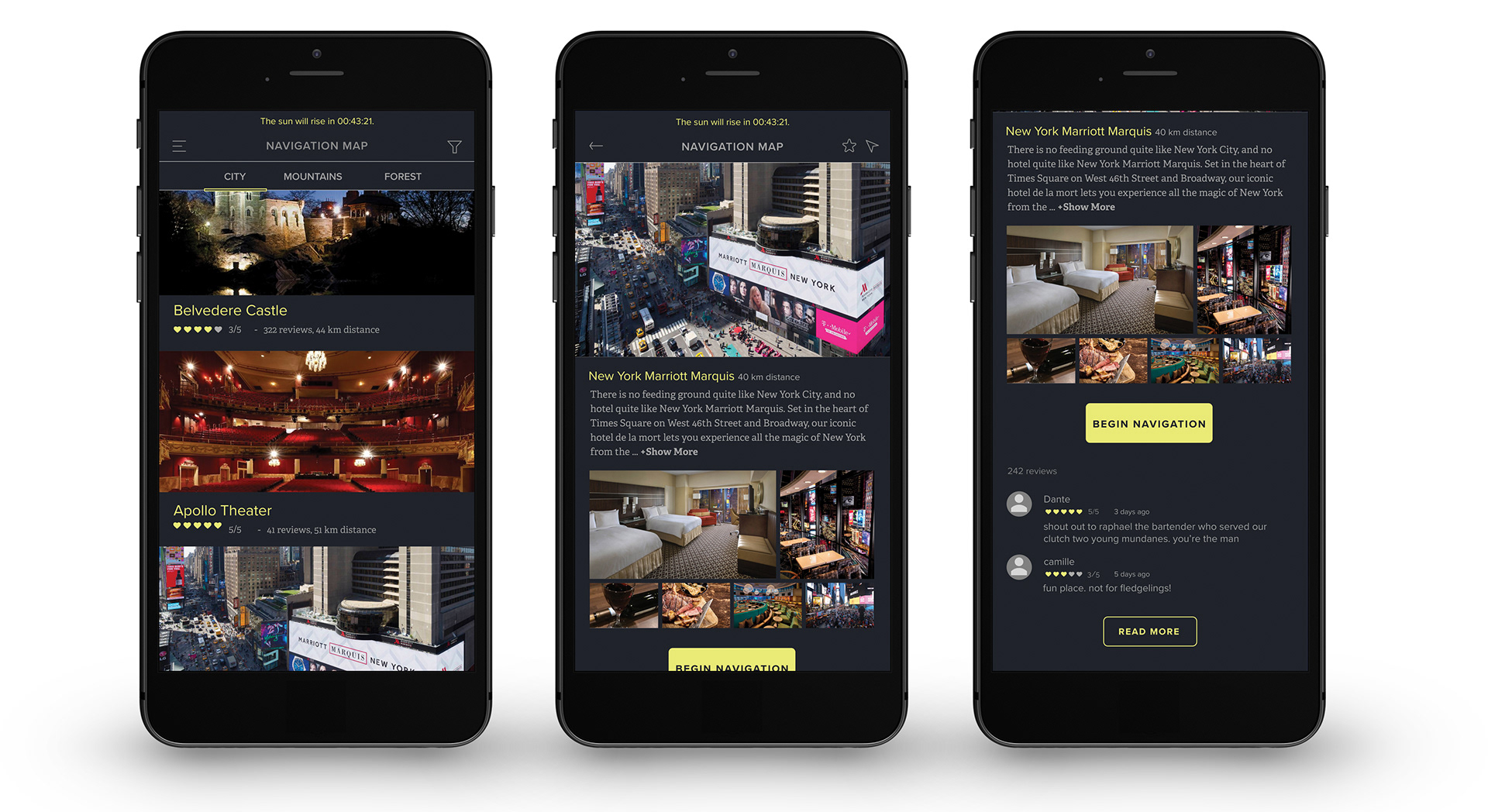 An in-depth feeding ground search connects the underworld together. From historical landmarks to the lavish hotels de la mort, the underworld has always thrived on the discreet feast of the mundane. Filter results by region, distance, and review scores.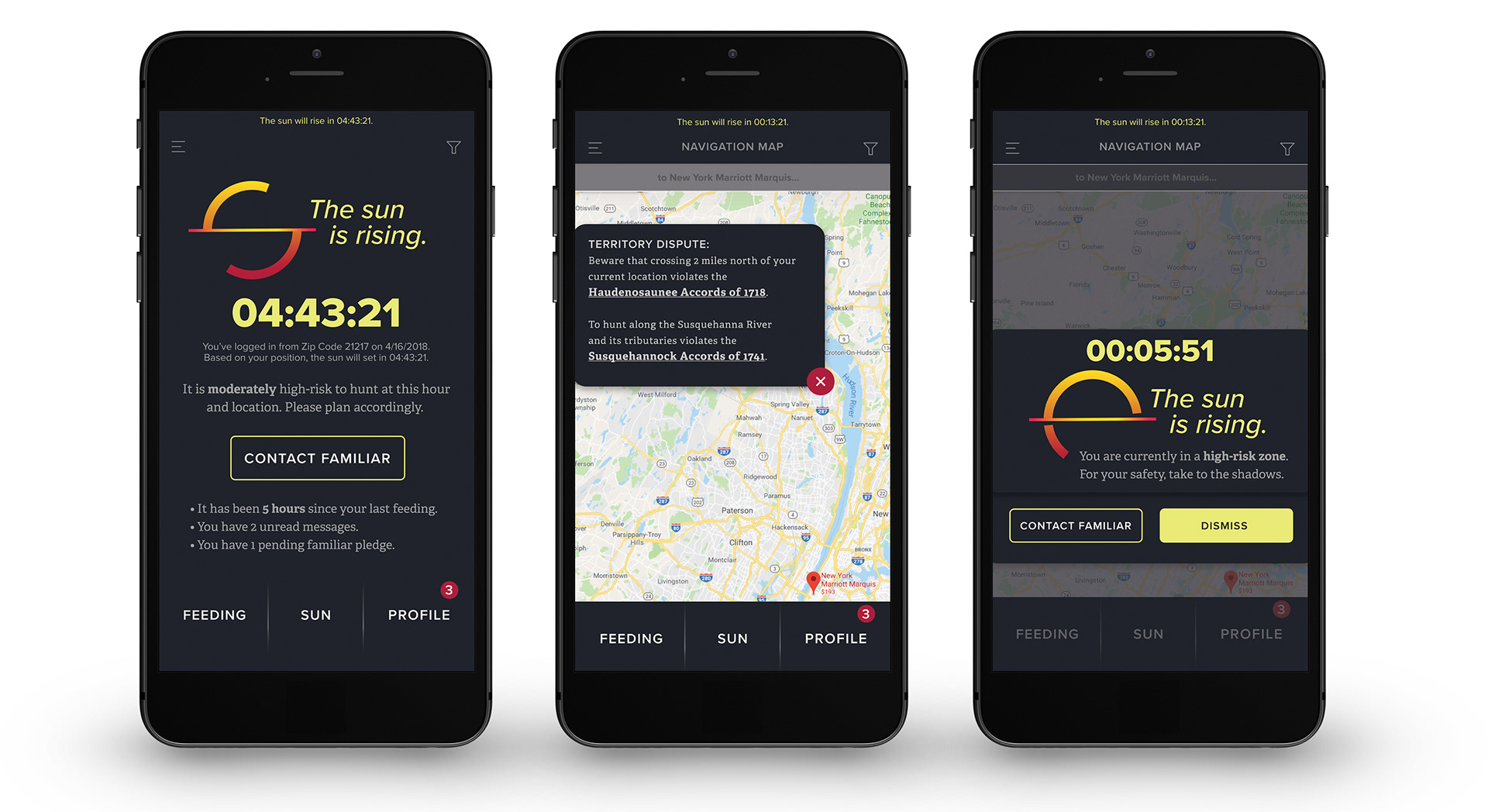 A successful hunt is not anchored by the sun rising early, crossing into lycanthrope territory, or simply getting lost. Track the essentials of what is truly needed; the movement of daylight, in-depth navigation resources, and a fail-safe alert that protects new fledglings or risk takers. Contact a familiar if you are an experienced hunter to plan arrangements for the daytime and the future.

Process and evolution: